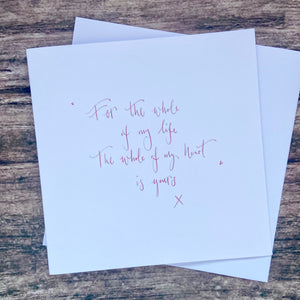 A beautifully written romantic sentiment. The photo does not do this one justice!!
This card comes naked and is 15cm x 15cm with a white envelope.
Need more than one card? Go to the Card Collection and choose from over 80 designs, this price per card goes down the more you buy.
Happy V day lover birds!