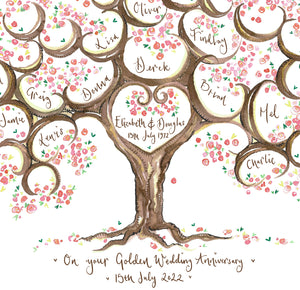 Hi folks, 
This listing is for when you've ordered your A4 family tree and you'd like to order copies for different family members. 
Each print comes printed onto photo quality matt paper and is decorated with tiny golden dots. 
Each copy is £6.50 so for example if you'd like 5 extra copies, please order 5 of this listing. 
If your prints are to be sent to just one address postage will be refunded 💛