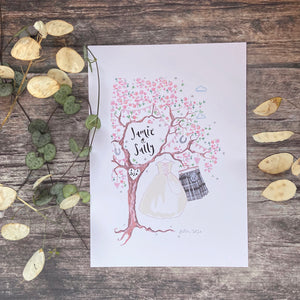 A beautiful gift for those celebrating their first wedding anniversary, traditionally a gift of paper.
This print features a stunning cherry blossom tree, from which hangs a bridal gown and kilt and comes ready to fit a 7" x 5" frame with mount.
Please leave name details in the space provided.